Customer Relations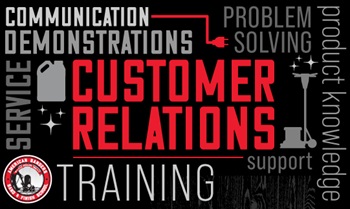 At American Sanders, we understand the importance of taking care of our customers. Being the leading manufacturer of wood floor sanders since 1903 takes dedication and commitment to serving the industry we love. Continual learning, persistent development of products, and sharing our expertise with you is our passion.
We have fully trained Customer Relations professionals ready to help with questions regarding a product or to place an order. And this staff has access to the wood floor experts whenever needed.
American Sanders Customer Relations is staffed from 8 a.m. to 5 p.m. Eastern Time on normal workdays.
American Sanders
1 Eclipse Rd
Sparta, NC 28675
Phone: (800) 367-3550
Email: apeccs@pioneereclipse.com
Online: Click To Submit Online